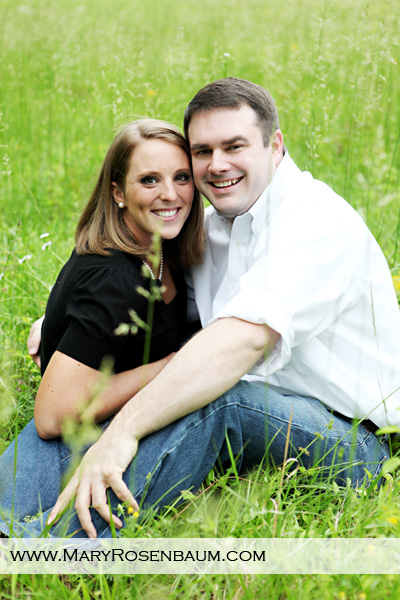 I love engagement sessions where our couples put a personal spin on things.  Sara and Troy first met at a mutual friend's lakehouse so it was such a unique personal backdrop for their engagement session.  We spent the afternoon exploring the lake, hopping in and out of the car at picturesque locations, and just hanging out.  It was awesome!
Another great shot from my fabulous second shooter aka husband Adam!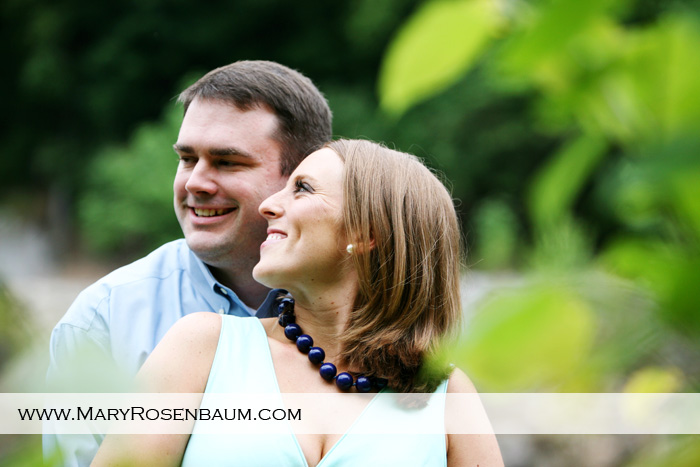 Although my allergies disagreed, my camera loved the grasses and weeds everywhere.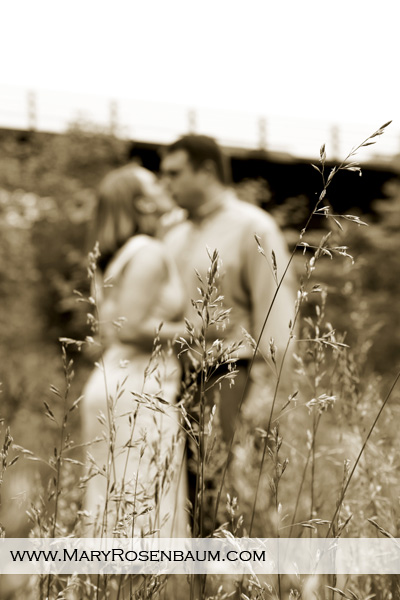 Sara was such a rockstar in these heels ~ seriously ~ we were climbing on rocks, walking down trails, etc … I can't even walk down the street in shoes like that!


I love these next two just by the lakehouse of that fateful first meeting.

When we first arrived, Sara and Troy were joking about taking pictures by the half-finished cabin on the property … of course I was all over that!!  Be careful what you joke about …

Sara and Troy, we can't wait for your wedding!  I know it's going to be just as unique as your engagement session!